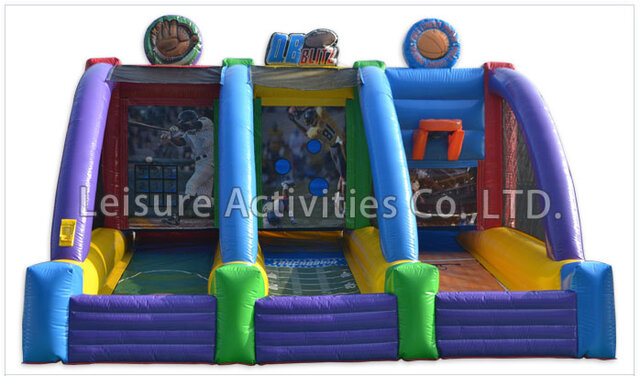 3 Play Sports (ALL IN ONE)
Challenge your friends and neighbors within one of THREE energizing and exciting sports games with our "3 Play Sports" inflatable challenge!
Can you sink the clutch basketball free throws when it counts and emerge as the HERO??? Or, will you miss them all and be the ZERO!!!
Unleash your inner Quarterback with the football toss - as time runs out, will you have what it takes to lead your team to VICTORY???
Lastly, hone your world-series-like baseball skills as you strive to pitch the "perfect game" while racking up the points with your pitching accuracy!!!
This challenging game is PERFECT not only for backyard birthday parties - but it will also provide the WOW FACTOR that your guests are looking for when planning your Corporate Events, Festivals and other large events looking for that unique item to make it perfect!
Secure "3 Play Sports" for YOUR event today!