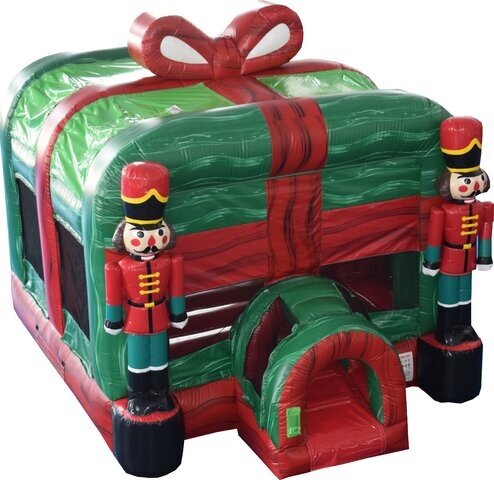 Nutcracker Bounce House
Nutcracker is a perfect cute little bounce house that doesn't occupy much space and fits perfectly in your family events. With all the fun it gives, it'll add more excitement to all your winter events and parties. Whether it's indoor or outdoor nutcracker bounce house from Ocala Party Rentals provides you with the best of experience.
Family functions or friends' get-togethers you want kids to be entertained. Order it from the best Ocala bounce rentals and you won't regret it. Its infallible technology provides you with the best experience.
Nutcracker bounce in the perfect nutcracker deal
You can get the Nutcracker Bounce at a fair rental cost easily from Premier Inflatables, the best Bounce house rentals in Ocala, Florida. It is amazing you enter from a cute little door play around and bounce the whole day. This is perfect for any party and kids aged 5 and above. A perfect solution for entertaining all the kids around. Have it for a day you won't regret.
Here comes the good part
You can order through Premier Inflatables LLC website and get it delivered right away. The process is super smooth, and you will always remember the experience. Order it now!