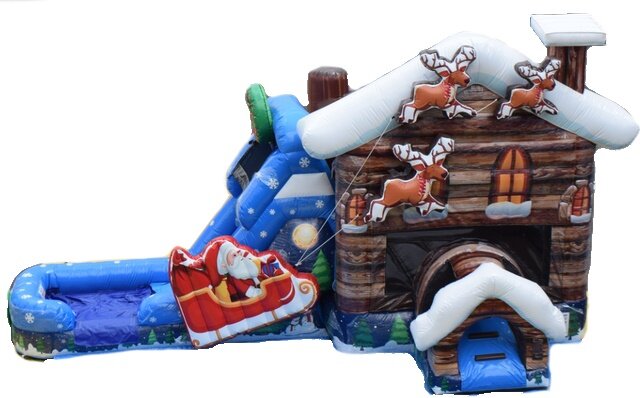 Santa Cabin Combo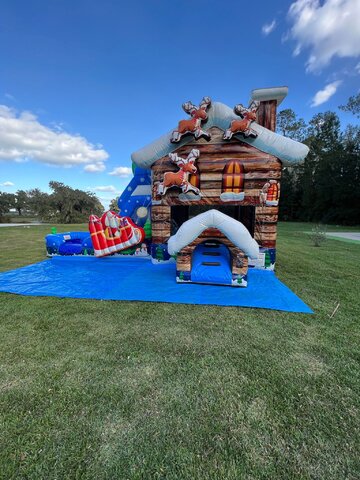 Have some cute bounce house enthusiasts in your gatherings? Santa combo cabin is your answer available at Ocala Party Rentals. This super adorable bounce house is what you want to have at your parties. A perfect addition to your fun times, a perfect outlet to jump, run, enjoy, and repeat. Kids will be entertained for the whole day and adults can enjoy it too!
Enhance the Christmas Vibes with the Santa cabin combo
A perfect combo of a cute mini slide and a bounce makes it a perfect treat for everyone. Santa cabin combo is easily available at Premier Inflatables Bounce house rentals in Ocala. You can also book it online. It is ideal for kids 5 and above.
Good steal deal to avail
Your money would be of good use if you ordered it to avail the best offer in Ocala Florida from Premier Inflatables. Get it and have fun all day. It is available at an economical rental price, and you can get it at special holiday discounts too. It is amazing and easy to inflate. Rent it out and have fun.